Myrtle Beach Activities
No matter your age, your personality, or your ideas about the just right vacation, the sixty mile stretch of shore that extends from Little River to Georgetown has everything anyone could wish for. This ocean-edged sweep of beachfront is aptly known as the Grand Strand. It's also known as the "Sun Fun Capital" of the world. Here in paradise, deciding what to do will always be an exercise in time management. Families with children, couples seeking romance, golfers, friends, church groups, the Grand Strand has a well-deserved track record for fascinating and surprising its guests with a king-size inventory of options.
Naturally, the fun in the greater Myrtle Beach area always starts on ocean's edge. Our beaches are quite literally known around the world for sixty glorious miles of sun-splashed beaches – as well as the Intracoastal Waterway, rivers, marshes and maritime forest, fishing villages, eco-adventures, rich history and still much more. So … while it's simple to understand why some visitors spend their entire vacation barefoot on the beach, even away from the water there's one sweet choice after another.

Rinse away the sand between your toes and mosey along to a wild and wicked collection of waterpark rides and slides. In the heart of Myrtle Beach, there's the famed Family Kingdom Amusement Park. This old-fashioned amusement park features more than thirty fun-filled rides including an all-wooden roller coaster, Log Flume, Go-Kart tracks, historic carousel and the Palmetto State's largest Ferris wheel.

With more than a hundred tactile exhibits, WonderWorks is an amusement park for the mind. Myrtle Waves Waterpark is a not-to-be-missed tradition. MagiQuest is an interactive live-action, role playing game where players embark on adventures in an enchanted fantasy world using real magic wands. Ripley's Aquarium mesmerizes young and old no matter how many times you visit. And entertainment theatres are a cornerstone of the recreation scene; a few combine great shows with great food. Technically advanced and visually stunning, Imax has a 3D Theatre that delivers a thrill-a-minute. And, golf courses are ubiquitous – everywhere all the time. That's why the Grand Strand is also known as the "Golf Capital of the World."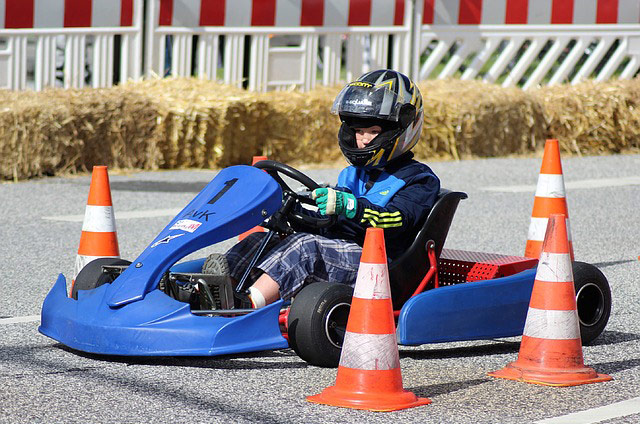 Fun and thrills at the Go-Kart Track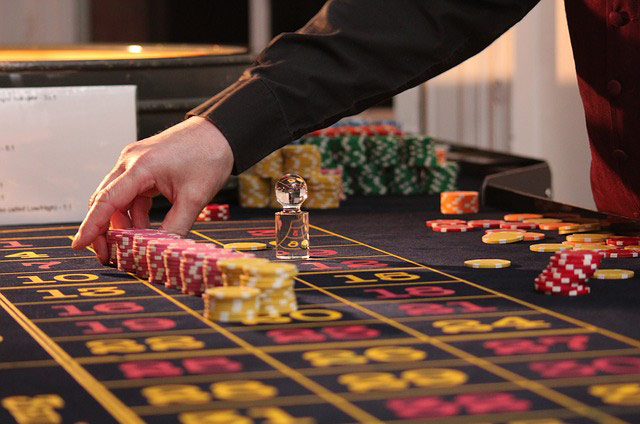 Try your luck on a Casino Ship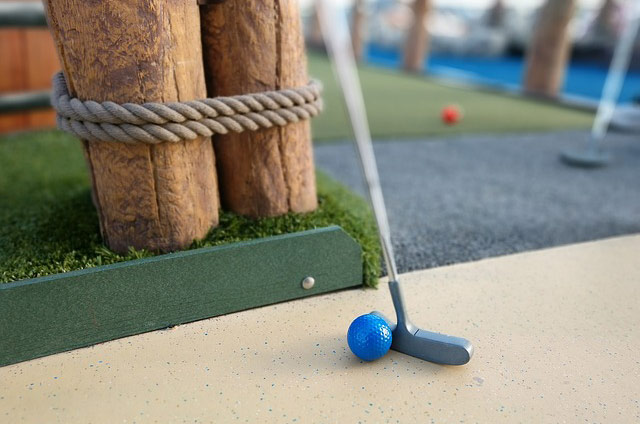 Fun for the entire family
We've got razzle dazzle race car tracks, roller coasters, fast rides, slow rides, games, arcades and more miniature golf courses than any other city in the world. A tour through Brookgreen Gardens, the world's largest outdoor sculpture garden or any one of the area's fine state parks, might be the perfect answer to a sultry summer afternoon. Or, you could schedule a deep sea fishing excursion or a romantic sunset voyage along the Waterway. Take a cruise aboard a riverboat, go it alone on a pontoon boat or head out on a banana boat with the entire family. These options represent only a few of the many attractions that await in Myrtle Beach.
Home to SC's only casino ships, the Atlantic Ocean off the Myrtle Beach coast delivers Vegas-style gambling, live entertainment and fine food. The area's elegant casino ships set sail twice daily on five-hour cruises from beautiful Little River, just a short drive north from the Central Myrtle Beach area. There are even places that can set you up with a horseback ride on the beach.

Relax on a chartered sailboat, go scuba diving, take a dolphin watching tour, enjoy ocean kayaking or hit the inlets and creeks of the North Myrtle Beach area or Murrells Inlet while soaking in the area's natural beauty. You can also rent a jet ski, fly high on a parasailing adventure, hold tight for a banana boat ride and so much more. Go kayaking, take surfing lessons or rent a catamaran. There's far more to tell than space to share it all.

It's a titillating truth: the Myrtle Beach Area really does have it all. And Elliott Realty can point you in whatever direction captures your interest. Search their vacation rental options, pick your place and give them a call. You'll be well on your way to the greatest vacation ever. Get started now.