Myrtle Beach Pet Friendly Vacation Rentals
Sun, fun, and surf make North Myrtle Beach, Myrtle Beach and the greater Grand Strand a fabulous playground for tourists – even those tourists with tails that wag. If you're a diehard pet lover, the best way to explore the Grand Strand is by car with your pooch at your side. Those of us bitten by the pet loving bug can scarcely imagine not sharing the fun. And, fortunately, the Grand Strand offers plenty of places for two-legged and four-legged friends to pause and enjoy an uncomplicated brand of fun. Make sure you've packed sunscreen, a beach towel or two, a leash and water bowl – and get set to rock and roll!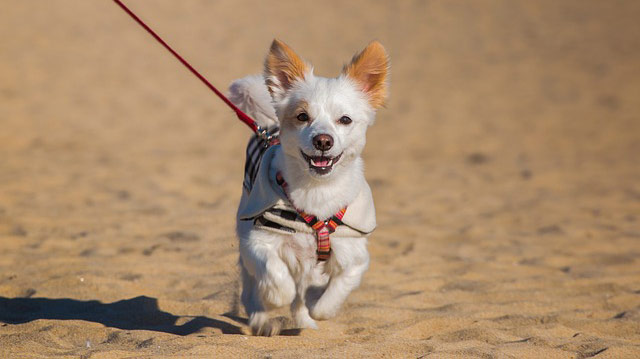 Clean up after your cutie!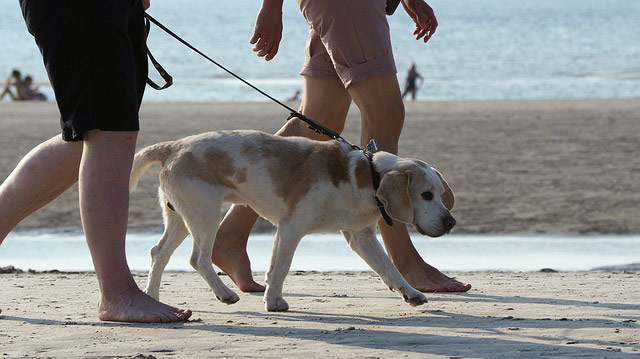 Dogs must be on a leash seven feet or shorter when art the beach.
Simple rules apply to keep our beaches dog friendly: Never leave your dog unattended; keep him or her on a leash; and always, always clean up after your canine companion. It's disturbing when pet owners ignore that last, important imperative. It's like littering! Who do you think is going to clean it up!
From the first of May through Labor Day, dogs are allowed on the beach before 10 AM and after 5 PM. From the day after Labor Day to April 30, dogs are allowed on the beach at any time of day. But at all times, dogs must be on a leash seven feet or shorter, and – as previously noted – you simply must pick up and properly dispose of droppings – or pay the fine. Google the particular city you plan to visit – North Myrtle, Myrtle Beach, Surfside, Garden City, Pawleys Island – the same rules are likely to apply. But they are reasonable rules! And Fido is still sure to have a fine time.

There are a number of dog parks. On the Strand's North end, there's a Dog Park at the Grand Strand YMCA. Your pooch is sure to love exercising off-leash at this fenced dog park; there's a separate area for small dogs, as well as drinking fountains and plenty of shade. Farther south, where the Myrtle Beach Air Force once reigned, the Barc Park sports a lake where dogs can splash while their humans rest in the shade. There are small and large dog areas, with a bathroom and a separate entrance near the smaller dog area. Chapin Park on Highway 17 Business at 16th Avenue and North Kings Hwy has picnic tables, play equipment and some lovely shade trees.

It will take a bit more effort to plan around your pets needs and wants, but – if you're reading this – we suspect you're willing to expend the effort. Elliott Realty will help with the details. Ask questions.