Myrtle Beach Property Management Services | Myrtle Beach
Vacation Home Owners: Myrtle Beach Vacation Rentals Has a Property Management Program for You
If you own Myrtle Beach vacation rental property, it is in your best interest to see why so many people have turned to Myrtle Beach Vacation Rentals to effectively market, maintain and rent their second homes and investment condominiums. Our 50-plus years of experience coupled with your property makes a team that is hard to beat. We not only know the local rental market, but we know our visitors. We conduct extensive research so that our marketing efforts are maximized. We are efficient and we are effective in getting the occupancy rates and therefore, the investment returns you want.
Myrtle Beach, SC is more than beach vacation fun. There are opportunities here to own vacation property that you use yourself and to also rent out to other families seeking a terrific beach vacation experience. Whether you live near or far Elliott Realty is the team to call when you want to maximize the income from your vacation property.
See if our Property Management Program is Right for You!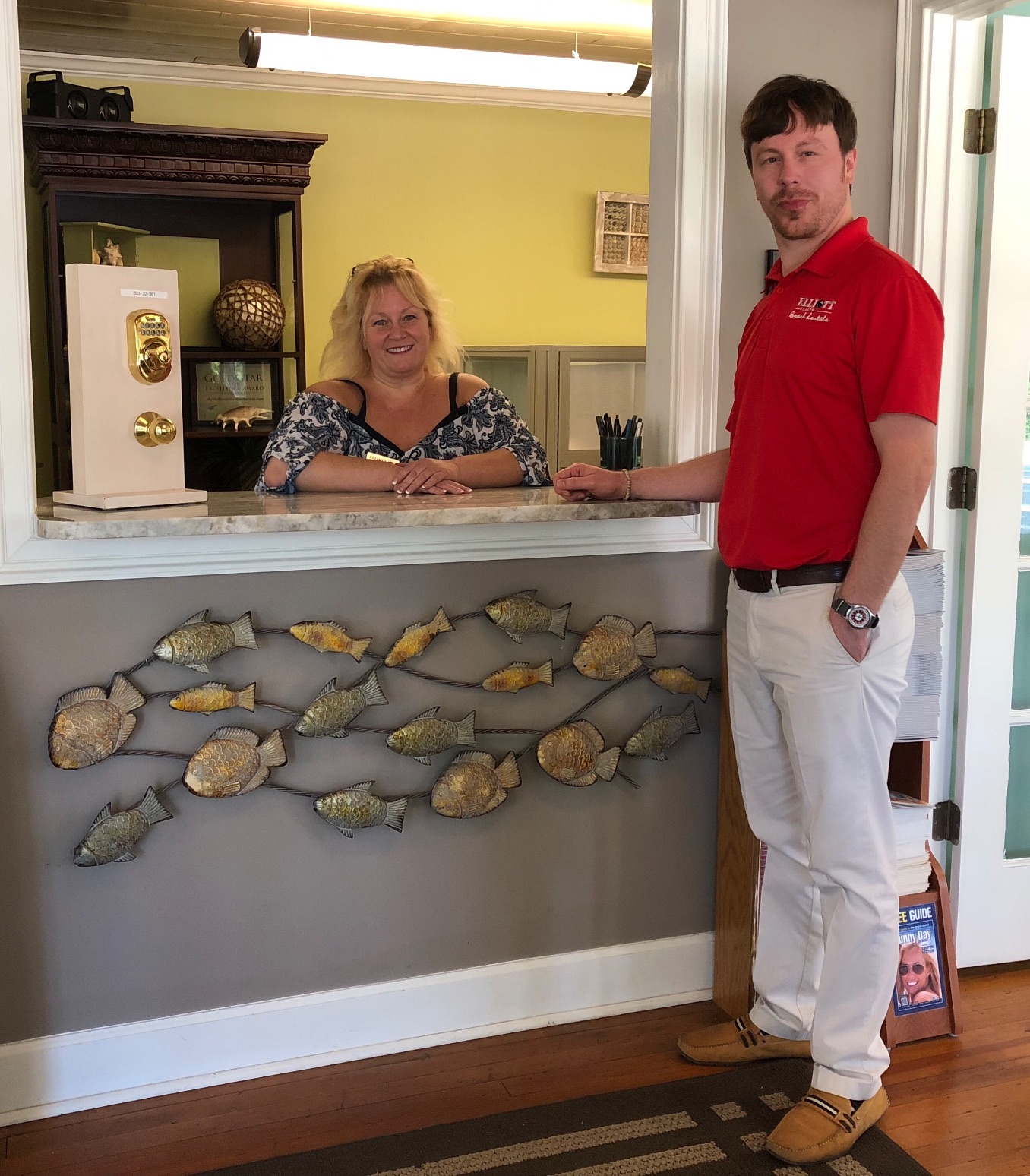 Customer Service Representatives at the Front Desk to greet you and your guests!
Give Elliott Beach Rentals a call to further discuss your property management needs and our property management services. With all of our experience and our network of Myrtle Beach area visitors, we are likely well suited to partner with you so you can receive rental income from the vacation property you already own.

Call our to speak with our New Business team today!
866-878-2750 ext. 702
or email us at: [email protected]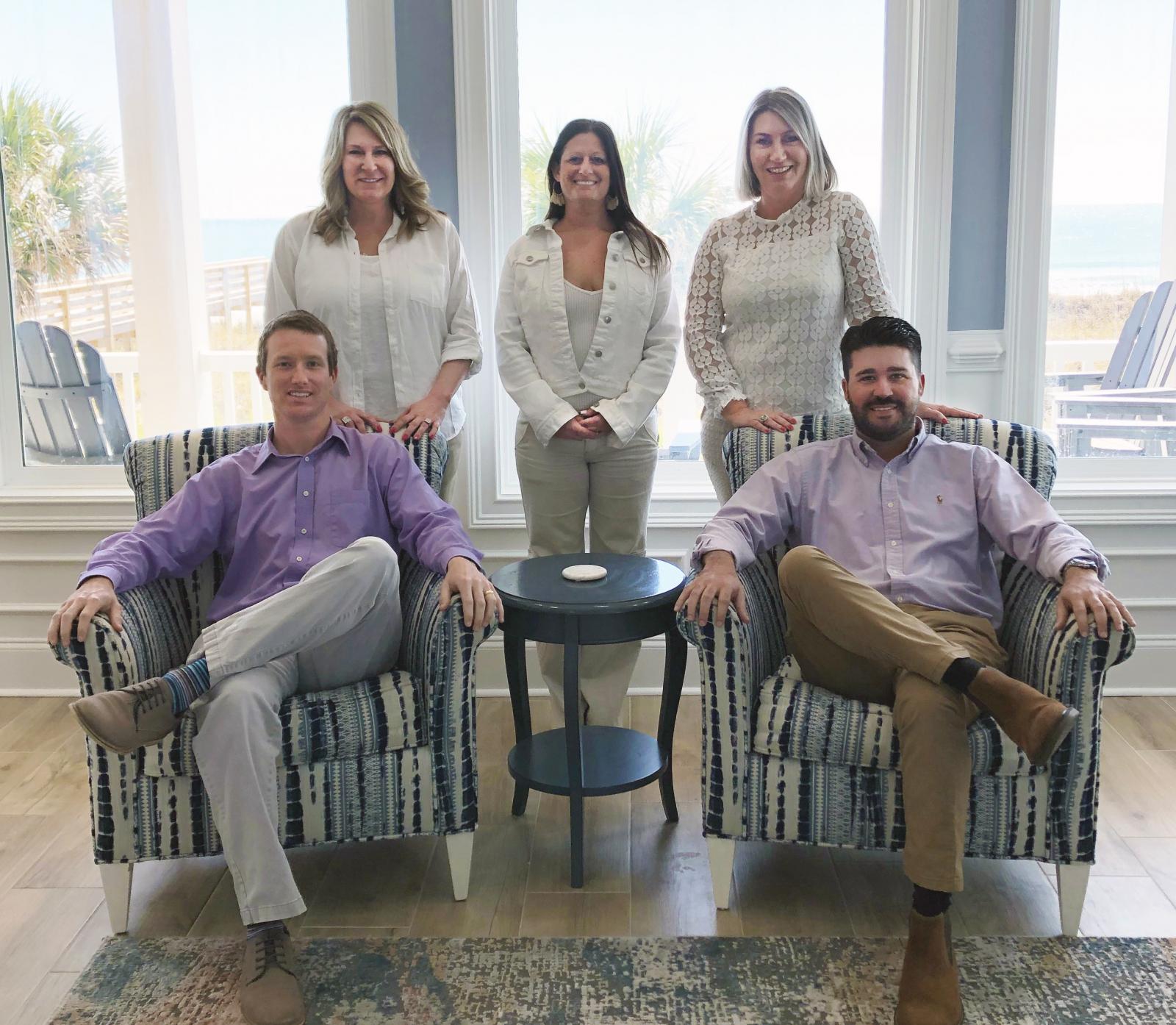 Elliott Realty
New Business Team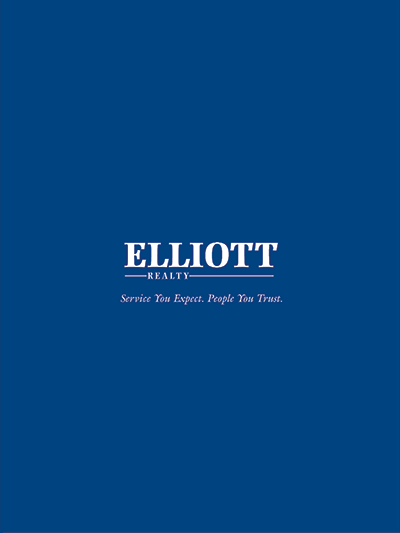 View BROCHURE
Owner Portal

Myrtle Beach Vacation Rentals.com has a unique way to keep homeowners in touch with what is happening with their Myrtle Beach SC vacation rentals. Owner Portal is an Internet-based application that is password-protected and allows homeowners to see bookings and confirmed reservations for their unit. Scheduled maintenance times are noted and homeowners also have access to their account statements. We use direct deposit so that homeowners have quick access to their rental property income. Contact Myrtle Beach Vacation Rentals for a demonstration of Owner Portal. As a vacation property owner you have the right to stay abreast of the bookings and reservations that Elliott Realty receives and handles for your vacation unit. We have a convenient program that allows homeowners to check in on their unit whenever they want. Owner Portal is a Web-based program that is password protected. Homeowners may log into this program at any time and see the confirmed bookings for their property. Maintenance schedules for your vacation property are noted on Owner Portal and you may also see your account statement with this program. Elliott Realty uses direct deposit to pay rental income to the homeowners.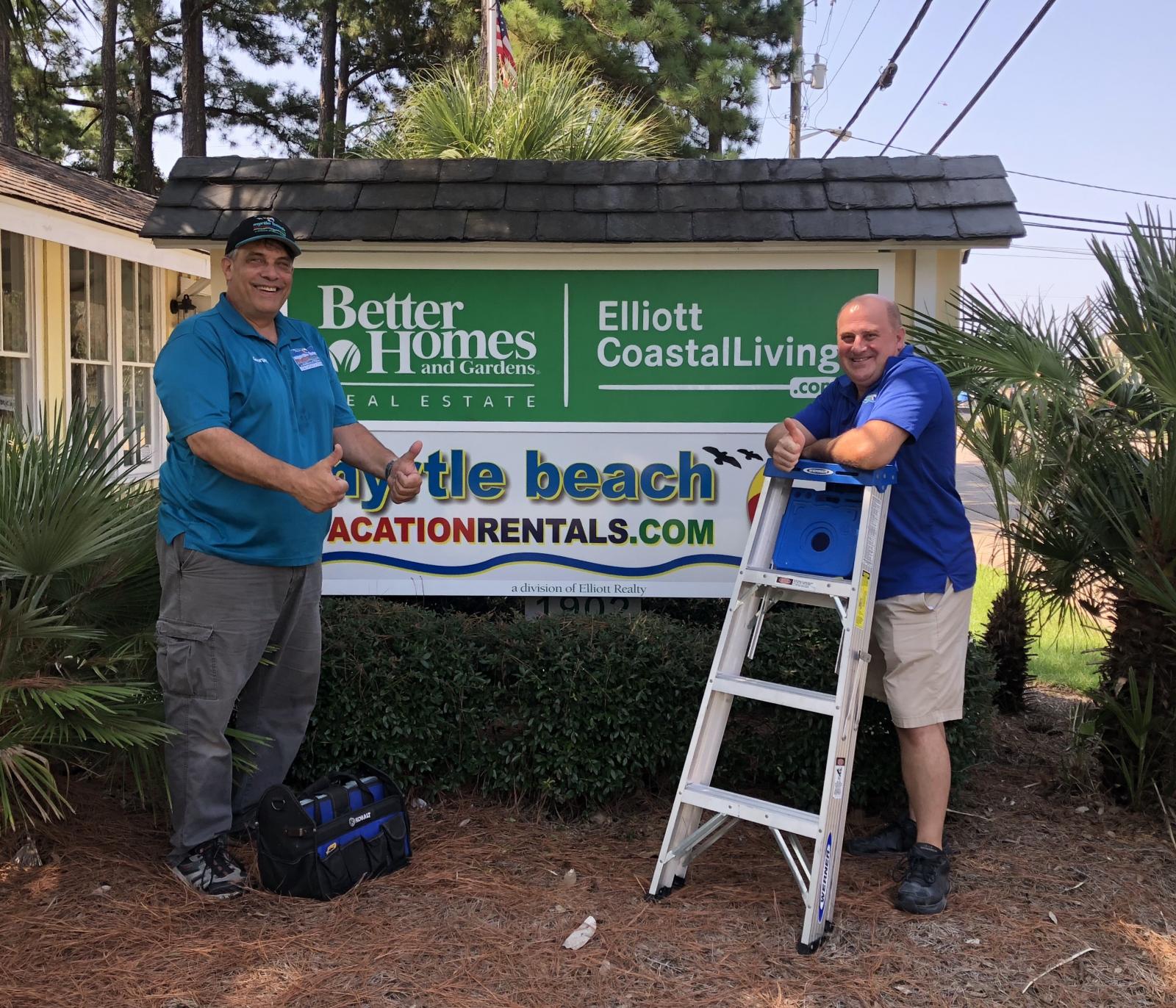 HOUSEKEEPING AND MAINTENANCE
When you are part of our property management program, you can rest assured that housekeeping and maintenance are handled for you. We know the importance of providing a clean, well maintained rental property to Myrtle Beach visitors so they will return year after year. Their experience begins at check in and is often defined by the condition of the vacation rental. We take this fact very seriously. It is our job to monitor the condition and upkeep of your vacation rental and when maintenance issues arise, we promptly take care of them. Myrtle Beach Vacation Rentals is proud of our maintenance services, which include: complimentary unit evaluation annually; complimentary light bulbs, air filters and vacuum bags; and post check-out inspection and cleaning. Linen service and departure maid service are also available.
When maintenance issues pop up, Elliott Realty is right there to handle them. The maintenance services we provide regularly are providing and replacing complimentary light bulbs, air filters and vacuum bags. We inspect and thoroughly clean your vacation property after every family checks out so your unit is constantly monitored.

Every year we will evaluate your vacation property and notify you of areas where your rental could benefit from updates or improvements. Often times simple changes in a property rental can make a unit more appealing to a larger audience, thereby improving occupancy rates. Elliott Realty knows what rents and why!

MARKETING AND RESERVATIONS
Marketing is the core of our Myrtle Beach vacation rental property management program. Our aggressive approach to spreading the word about your vacation unit includes print, online and broadcast media. We mail more than half a million vacation prospects our rental brochures annually, which is a beautiful, full-color vacation planner with photographs, unit descriptions and rates. We take great advantage of the online market and implements a dynamic Web site that is updated daily. Social media is another marketing avenue that is increasing in popularity and effectiveness. And our print ad campaign is a great tool for reaching golfers and people planning vacations as we target states from which most of the Myrtle Beach SC area tourists come for our newspaper ads and reach the national and regional audiences with magazines.
Our marketing and advertising encourages prospects to call us or visit the Web site for more details or to book a reservation. This is when technology is key. Our vacation rental specialists offer personal, friendly service and our state-of-the-art computerized reservations system manages a plethora of reservations at once, so it is user friendly and fast!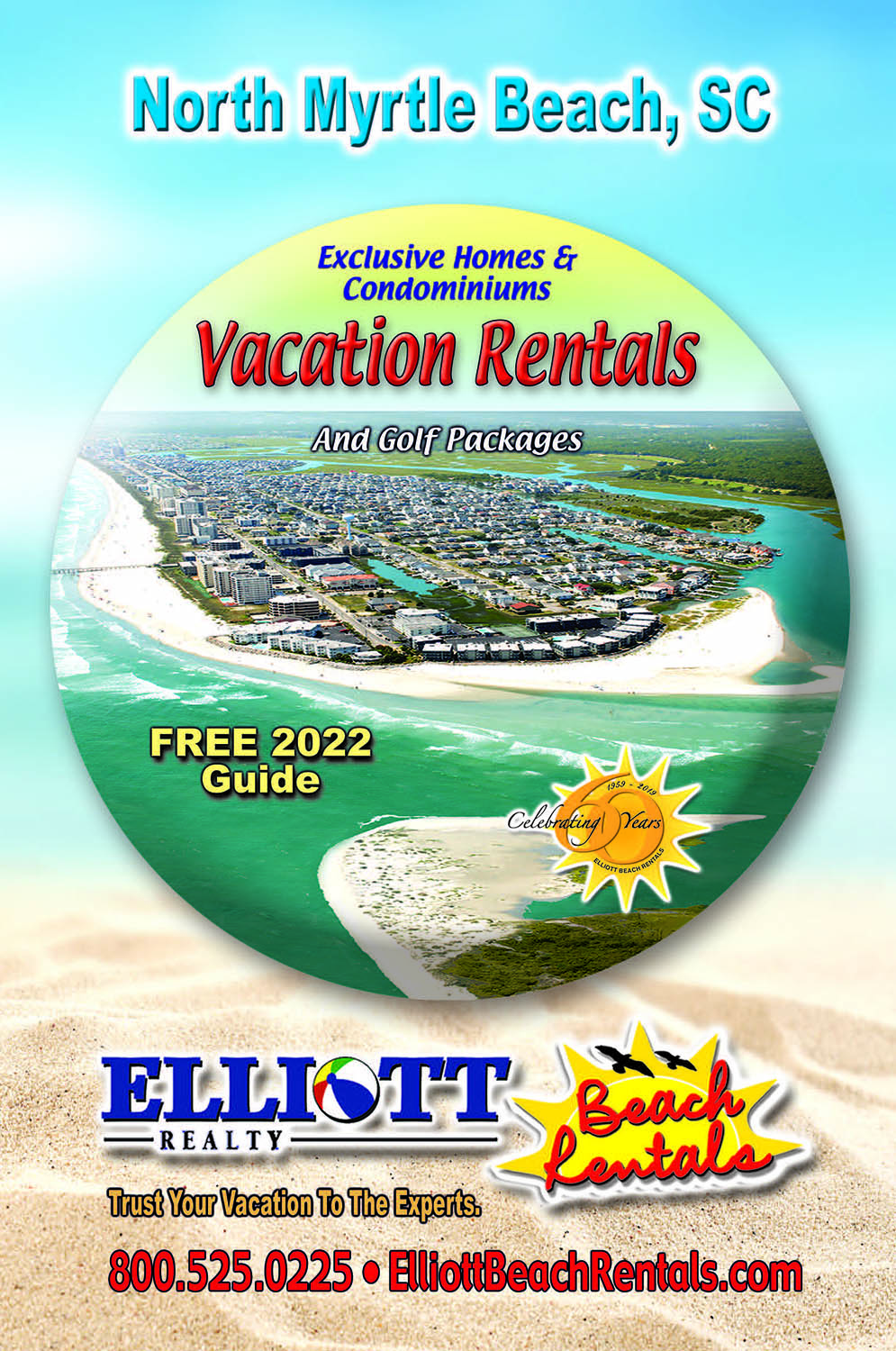 2022 Vacation Rental Guide
MARKETING AND ADVERTISING YOUR VACATION PROPERTY
Elliott Realty maintains an aggressive marketing approach and this is what makes us the wise choice for your vacation property management partner. We incorporate print, online and broadcast media to advertise vacation properties.
We produce and mail a vacation property brochure to more than half a million potential visitors. This mailing includes full color photography of rental units and the Myrtle Beach area, along with descriptions and rates of each vacation property.

Our Web presence is a dynamic resource for vacation planning information. Updated daily, our Web sites are filled with useful information about your vacation property and on-site amenities. We also use social media to stay connected with past and prospective visitors to the area. Technology is allowing us to reach a broader audience while stretching our marketing and advertising dollars. This technology benefits our vacation property owners and the income they can make from placing their property into the Elliott Realty management program.

Print ads are a classic means of advertising and we carefully place advertisements that reach golfers and families. We specifically target media in states from which most of the Myrtle Beach area visitors come and also have a presence in national and regional magazines and newspapers.

All of our marketing and advertising encourages people to book reservations, whether online or by calling a toll-free number. Guests of your vacation property can book reservations quickly thanks to our state-of-the-art computerized reservation system that handles numerous requests at one time. Should potential visitors call us, they will talk to a vacation rental specialist who is more than prepared to answer any questions while providing exceptional service. It is of utmost importance to Elliott Realty that from start to finish guests who choose your vacation property have a perfect experience planning and enjoying their Myrtle Beach vacation. So we make sure they meet perfection at every turn.
MARKET RESEARCH
We pride ourselves on the market research we continually conduct. Data is collected year round and analyzed from many angles so that we may implement effective, efficient marketing of your beach vacation property. We know our target audience and we know how they communicate. In this day and age of carrying technology in your pocket, it is essential to keep up with far more than search engine optimization. Our marketing approach is on the cutting edge and we have bookings and repeat bookings to show for it. If your Myrtle Beach vacation property is on the vacation rental market, it will only earn income for you when it is rented. Leave that job to us and you will not be disappointed.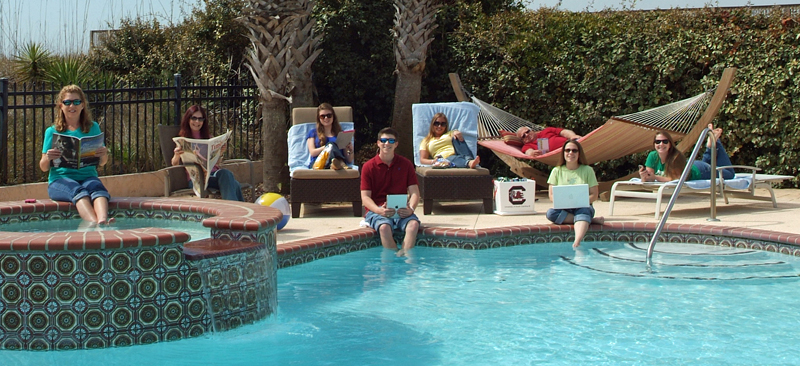 Pictured above is the Elliott Realty Marketing Team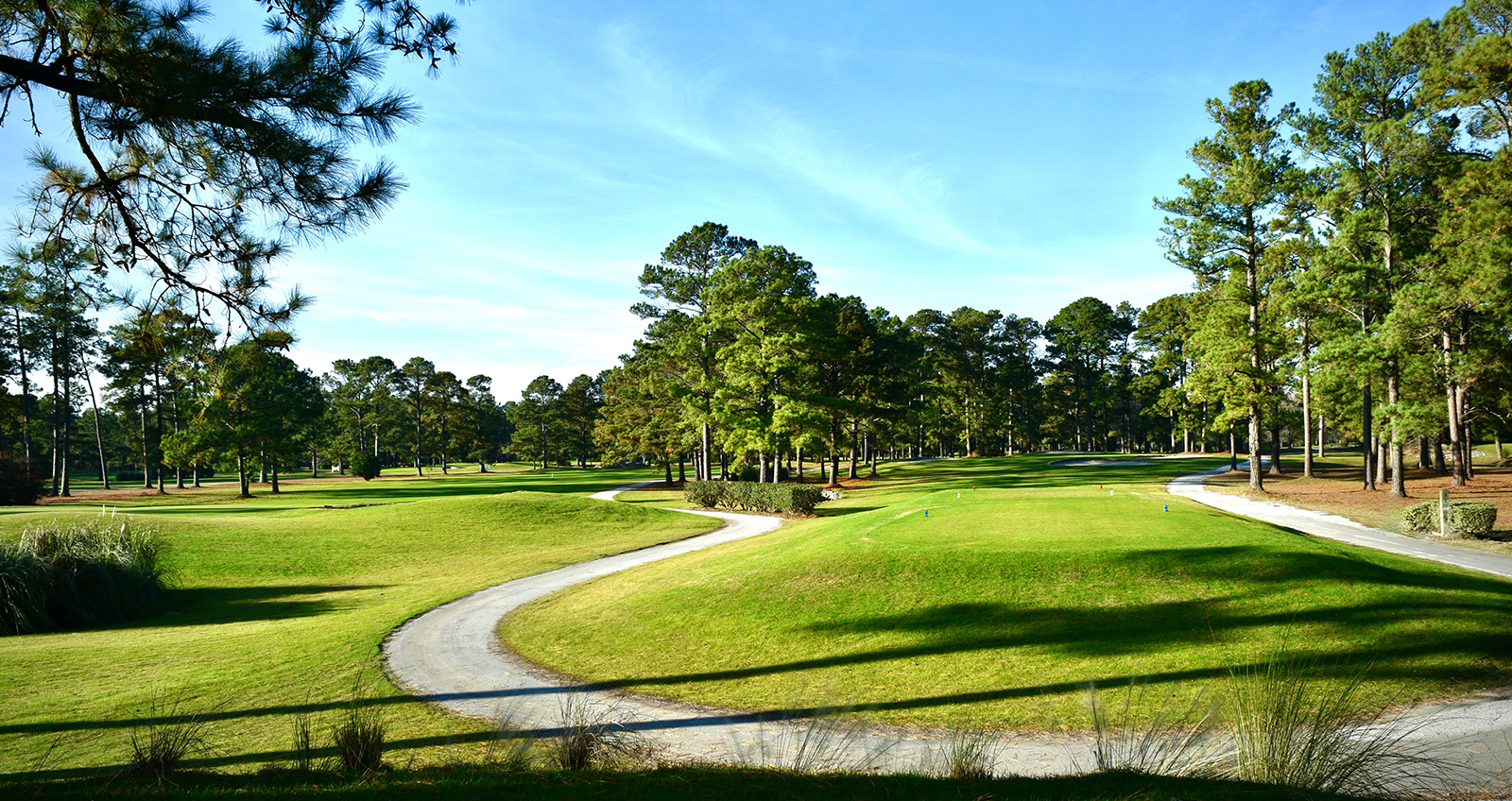 YEAR-ROUND RESULTS WITH MYRTLE BEACH GOLF AUTHORITY
Everyone knows that the number of people who book beach vacations increases exponentially in the summer months. The kids are out of school and it is a popular and classic time of year for families to take a vacation. But what about the rest of the calendar year?
Elliott Realty encourages reservations for your vacation property by tapping into the golf vacation market. Thanks to Myrtle Beach Golf Authority, an arm of Elliott Realty that caters to golfers, the occupancy rates for spring and fall are growing. The Myrtle Beach Golf Authority packages Myrtle Beach golf course tee times with accommodations for one great rate! This entity has been an effective approach for successfully booking golf foursomes at vacation properties throughout Myrtle Beach. Elliott Realty does not want your vacation property to sit dormant during the shoulder season months and this is a proven way to bring more people to Myrtle Beach.

Call our to speak with our New Business Representatives today!
866-878-2750
---
or email us at: [email protected]